Our custom light panels are fabricated to backlight translucent surface including stained glass, fabric, artwork, perforated metal, onyx stone etc. The Led panels can be custom built to any 2D shape and size available in 2780×1380mmto 50×50mm. For large areas, our staff will offer the best breakdown and layout of panels to meet your unique request. Our edge-lit led Panels can be tailored to any curved or irregular shape. The standard single color temperature LED Panels (2700k ~6300k) is only 6mm thickness, and RGB, RGBW and Tunable White LED Light Panels are 8mm. For color option, you can contact with us to check it.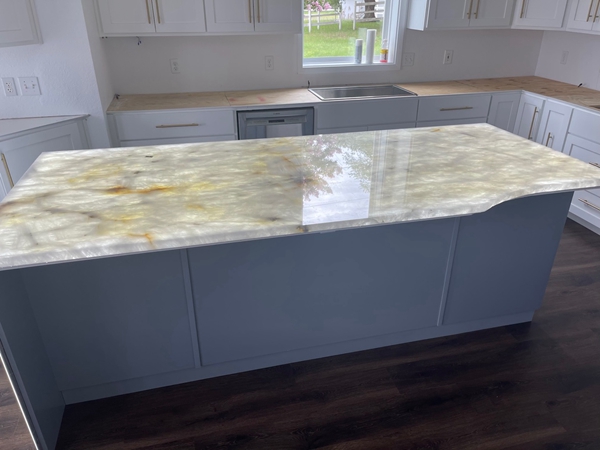 In addition, our solid and rigid led panels can be directly behind/underneath the translucent material which it is lighting up. Most of These materials have crystals that allow the light to bounce around inside the stone which makes it very easy to light. Therefore, our custom light panel can backlit/backlight counter properly.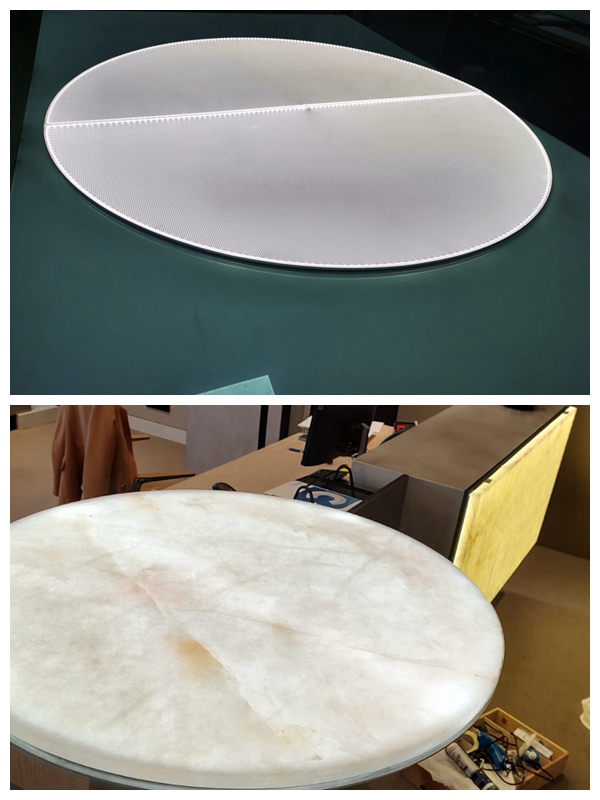 It's enabling creation of virtually any design, shape or curve, this fantastic led panels are ideal for backlighting Counter Fronts & Tops, waterfall as well as:
Walls, Columns & Ceilings
Shop/retail Fittings, POS Displays & Furniture
To backlit/backlight counter, countertop & counter fronts, please feel free to contact with us.