LED Light Sheet and LED Aluminum Channel
LED Light Sheet.
Frame less LED light panel is also called LED light sheet which is edge back lighting way. It delivery the uniform illumination on the PMMA(Acrylic board) that are perfectly homogeneously backlighting products. We apply unique cutting solution on the acrylic plate which forms an etched matrix which allows the LED Illumination cross the whole surface of the acrylic sheet in order form an evenly light. Moreover, the versatile and novel LED light sheet is suitable for a massive of projects because of the customized LED shape and size. The ultra thin light sheet(4mm,6mm , 8mm or 10mm)offers a much convenient solution to the users. Unlike the LED strip back light concentrated and dazzling spot light, our LED light sheets is possible directly mounted on back of translucent material which significantly reduces the distance of mounting depth as well as assure evenly lighting result.
The LED light sheet is recognized by designers, fabricator, engineers, projector and end-users. It is capable of meeting their unique demands in a wide range of markets including fabricate box, vending machine advertising back light display, P-O-P displays, shop fitting out, retail display, store fixtures, onyx and stone back light, architectural interior, house interior(bench tops back light and counter tops back light), shop shelf display back light and other lighting applications.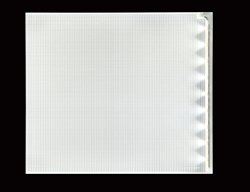 Back Lighting Countertop
When we talk about counter top or bench top renovation, a plenty of material would come up to our heads such as wood, onyx, granite, quartzite, wood, marble or laminates so we have a massive of options for countertop. It's great to have many options, but making the correct choice or creating a comfortable atmosphere is more complicated than ever.
Not matter home counter top, nightclub or bar countertop or business, people love the idea of backlighting countertop to have a special feeling especially for illuminating onyx, marble, quartzite and laminate enhancing the stone natural beauty. Like onyx is crystalline stone, and often translucent – which means it allows for light to pass through. The degree of translucency varies among onyx slabs and is dependent on the color, thickness and surface finish. Onyx typically comes in a wide array of yellow hues due to the presence of iron deposits, but other common colors are green, white, orange, gold, pink and brown. Applying onyx translucent material is becoming increasingly popular in house kitchen counter top & bath and commercial nightclub and bar decoration. The light temperature is available in 3000k warm white color, 4100k neutral white and 5300 pure/cool white color to meet a wide range of color palettes. And the back light LED light sheet is up to 118"(3000mm) *59"(1500mm) and homogenously illumination could reduce the depth between light sheet and translucent material with ultra high output.
Vending Machine Advertising Back Light
We see many vending machines/ATM machines with advertising poster which could promote the products or service. Our ultra slender guide light plate could be customized any size to fit with vending machine or ATM machine. The smallest guide light plate could be customized mini size to 2" (50mm) * 2"(50mm) to mount on the restricted space as well asprovides brilliant, homogeneous and glare-free lighting. In addition, we could manufacture a wide range of frameless LED light sheet to backlit different size poster advertising.
It's perfect lighting conditions for backlighting post which is on the bank ATM machine and food/drink vending machine.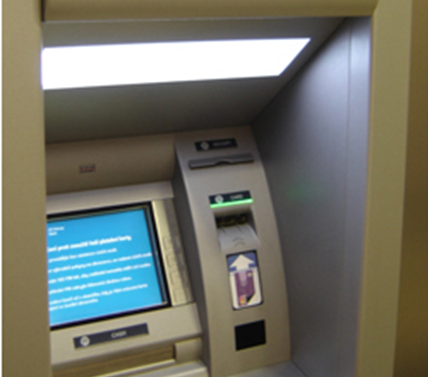 Shop Fixture and Retail Display
There are plenty of LED Lighting products that used in the shop fixture and retail display, and high standard and quality shop LED lighting is able to impact and immerse clients in the store environment and drive sales. LED light sheet is one of important shop fixture and retail display environment lights.
The LED light sheet can back light large dimension or directly mounted on the shop fixture shelf to display the shop products and goods. The custom-tailored LED Light Panel is a vital piece to the puzzle of how to generate more walk-in foot traffic and sales. The over 80 CRI backlit sheet provide business ranging from shop to restaurants as an efficient lighting solution. Moreover, the ultra thin design units contribute to retail store brand identity of innovation and distinction in their front display area.
The PMMA( high quality acrylic panel) illuminate poster and goods
A super slender and frameless light sheet gives a modern and streamlined look.
The unique lighting sheet can disperse light homogenously throughout the viewing area to avoid glare illumination. It more offer a gentle and soft light to viewers.
It's available in frameless signage, retail advertising fixtures, POP displays, trade show and poster which offer shoppers with all the information necessary to make an aware decision on the which display is right for their needs.
And the backlit advertising is visible to potential clients outside your business as an a-frame would be. The LED poster panel is a thin acrylic sheet which plays an important role to create a display that weight less than conventional neon signs so users can hang the poster in a shop front to get more attention of those walking by their establishment. And, the novel technology provides customers with a eye catch image. We know that some stores are looking for lighting sheet to illuminate the store shelf. A high-brightness LED Light sheet is integrated with diffusers offer a homogeneously spread of light across the surface of the light panel without the requirement of frame.
It delivery simple and economical to back light store shelf, Being only 6mm and 8mm acrylic panel, it has a light-weight appearance but in fact are incredible robust. The brightness light sheet possible increases the sale of products. Research carried out in the retail has shown that by adding lighting sheet within a display sale can be increased, under 1 months show, the sales of products displayed by light sheet went up by 20%.
Features of Store LED Light Sheet
1. Totally frameless LED light sheet
2. Single, double and four side LEDs
3. Display products to their best performance
4. Light weight with robust material
5. Closed backlight material without shadow
6. The size and shape is customized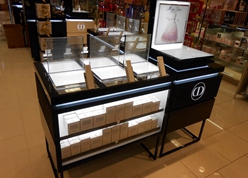 Architecture Backlit
MAX Illumination can be profitably used in the airport, business building, hospital, offices (meeting rooms and office partitions) and hotel, boat. Architectural LED light panel is a low voltage LED light source providing even, indirect illumination. White/RGB LEDs are recessed into the edge of acrylic sheet in order to distribute and amplify the light output across the surface of the whole LED Light Sheet result in light source that can be fashioned into virtually any shape or size and serve as illumination, indirect lighting in architectural, show room and wall backlight applications.
The architecture back light is also to used in stone, onyx, glass, fabricate and other transparent material as an art products to show the public
The frameless and edg-light panel is widely used in the different applications and projects. We would continuously manufacture and serve the LED light sheet to worldwide customers to meet with different requirements.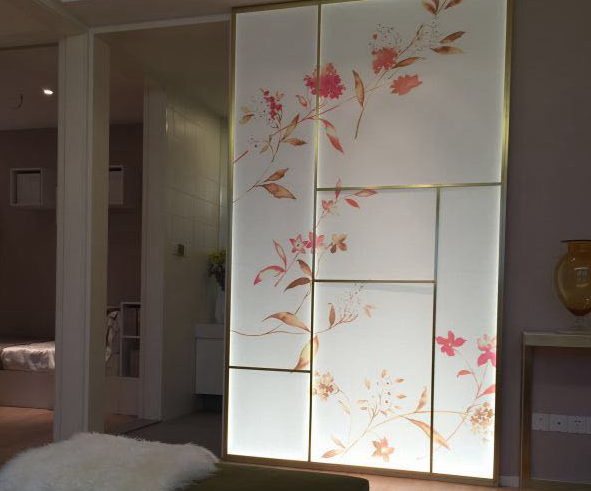 LED Aluminum Channel
Also, we manufacture the LED Aluminum Profile for store fixture. One of main benefits led aluminum channel is that you can able to cut them to whatever size that you want making it easy to fit out shop. You could simple recessed LED aluminum profile shop shelf or cabinet to your shop to produce a high-quality light for professional, decorative and accent lighting application. Installation of LED strips simple and quick. And the heat of LED strips could be quickly conducted away. Some shop designers use the LED aluminum channel to create a hot sale zone which also significantly increases the sales. The customized aluminum extrusions are facilitating the rapid evolution of LED lighting applications by meeting these shop design challenges while offering a great design versatility. In addition, we add several different LED circuit boards to help control light output, color and distribution. And, the LED Aluminum channel could be customized to different angle and installation way.
LED Aluminum channel applications
Industrial application warehouse LED lighting, manufacturing and distribution centers.
Commercial outdoor application ----roadway sign, digital display boards, advertising billboards and scoreboard, bridge lighting, landscape lighting, exterior building lighting, streetcapes, sidewalks, bike lanes, exterior lots and security lights
Commercial Indoor application---retail stores and display, banks, offices, trade shows/exhibit halls, classrooms, libraries, healthcare facilities, hospitals, restaurants, hotel and sports/entertainment
House application--- bathroom, kitchen, cabinet, wardrobe, stairs, floors and wall corner lighting decoration.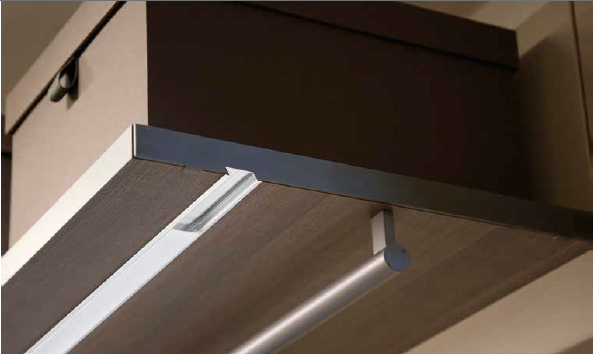 MAX Illumination LED Light sheet and LED Aluminum channel achieve a modern look for different applications.