LED Panel Backlit LCD Panel
Led Backlighting
LED back light panels can be seen everywhere in our daily life, such as the backlight lighting of onyx stone, marble, mobile phone buttons, advertising, billboards, indicator lights and other translucent surfaces. Moreover, it can replace the traditional CCFT (Cold Cathode FluorescentLight/Tube). Our LED backlight panel does not need a lamp tube, so the thickness of the light guide plate is greatly reduced, and the thickness of led backlight panel can be 4mm, 6mm or 8mm. In addition, the led back light panel can be customized the temperature color like from warm 2800K to bright 6500K. And the lifespan is over 50,000 working hours. The advantage of LED backlight panel is thin, bright and longer life span.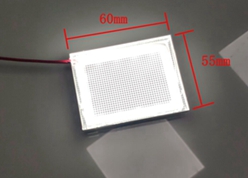 Led backlighting Panel features
a. Fluorescent Light has a large difference between the middle and edge part which can not assure uniformly lighting results. But the led backlit panel can offer an even illumination for the LCD panel.
b. We can custom the size and shape of the led panel for a variety of shapes and dimensions.
c. Our led panel can be equipped with a diffuser, reflect paper to achieve a good lighting result. So you don't need to add more parts.
d. The brightness of most CCFL backlight decreases significantly after 2-3 years of use. Many LCDs will turn yellow and dim after a few years of use. This is caused by the short attenuation period of CCFL. But led backlit panel can be used for a longer hour.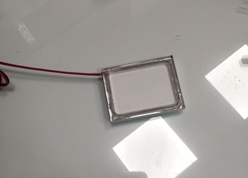 Recently, led backlight technology is updated quickly. The most important thing is that compared with the traditional technology, it not only has obvious advantages in environmental protection and energy-saving, but also conforms to the concept advocated by the 21st century and keeps up with the international trend. For your special size and dimension led backlit panel, you can contact with us.