LED Light Panel for Onyx Marble Backlit
LED light panel is preferred material for agate, quartile, onyx stone and other translucent material back light. With the development of LED technology, this back light mode is more mature and perfect, and has shown extraordinary strength in performance and operation.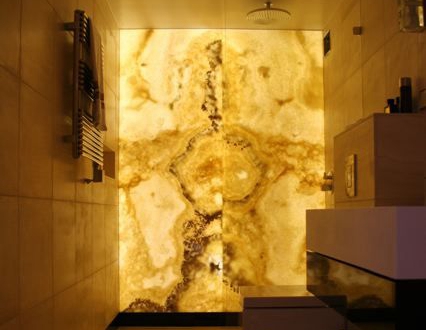 The feat

ures of led

light sheet
The LED light sheet panel lit self is made of an environmentally friendly material-- optical acrylic. The panel is embedded with LED lighting strip. By engraving the line, the whole panel can still ensure the uniformity of light, there will be no shadow and spot. Especially the unique of overall layout technology has improved the stability of luminescence. The color temperature and luminous intensity of LED light sheet panel, it can be adjusted by a controller. Also, As a counter back light sheet, the color temperature is can also selected between 3000 and 6000K.
LED light sheet panel light is very thin which is generally less than 10 mm( 4mm, 6mm and 8mm). The specific size can be customized according to the actual demand. That is to say, this kind of luminous sheet occupies a very small limited space and can emit transparent light. The remaining space saved gives users great design space.
So what kind of visual feast will there be after the combination of LED light sheet panel and onyx and marble?
LED light sheet panel can be used for both commercial and household purposes.


(1) Reception and service desk.
For public places such as hotels, clubs, shopping malls and private hospitals, service desks or reception will be set up in the lobby on the first floor. It's widely used the stone back light as decoration. And, it will form a dynamic and static color impact as well as offer a unique decoration features.
(2) Bar Counter Backlit.
We could see many bar counters or club counters which adopt the onyx or stone backlit bar counter. The backlit counter would be the most popular space to attract people eye balls. It would add an extra mysterious sensor for the bar environment. Therefore, people is willing to like have a cup of drink at that counter lighting environment. It would make the club or bar different from other bars. Finally, it would improve the bar sales and famous.
(3) Onyx wall in the hall or lobby.
The color and texture of onyx are unique and very ornamental. The onyx back light is generally warm light, giving people a relaxed and comfortable feeling aw well as more attractive to the crowd. So we could see many magnificent places are installed with a whole onyx or stone back light wall.
(4) home counter Backlit
Why not install a backlit counter design for my home? Nowadays, many people would like to design their own counter to relax after work. So the backlit counter is also a smart choice to make home more welcome and peaceful.
For the onyx and marble is high-grade material, we must consider the stability of back light performance. So far, LED light sheet panel is the most ideal backlight unite. The average life of the LED lamp is over 50,000 hours, that is: under the assumption of 24 hours output per day, it can work over for 5 years. The installation and replacement of LED light sheet panel is very simple. According to our installation instructions, it can be completed in about two hours.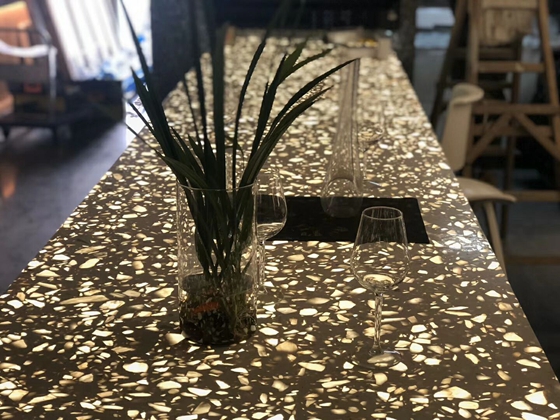 Welcome to contact us!