The size of the custom led panel is available in Min. 50mm*50mm (2" * 2") to Max. 3000mm*1500mm (118" * 59"). Based on 2D shapes, we can custom different shapes of led panels to fit a variety of spaces lighting applications.
Features of Custom led Panel
The ultra-slim of led panel is also available in 4mm(1/6"), 6mm(1/4") and 8mm(5/16"). The framless led panel consists of embedding energy-efficient, high output LEDs along the edges of thin acrylic panel. Laser-etched or physical line evenly distributes light across the surface of the panel, providing uniform light distribution for backlighting of marble, artificial glass, stretch fabrics, resin and a onyx stone. Moreover, LED panel is installed directly behind the translucent surface being light with the structural steel supports. It can dramatically eliminate the shadows lines and cold spots. It offers an evenly illumination for a countertop, onyx wall and other translucent surface.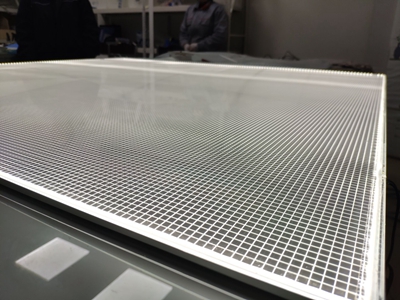 Durable and Light
The custom led panel can work over 50,000 working hour for a long lifespan. After 5~6 working years, the led light panel can still work properly(lifespan can be extended via a quality transformer or dimming control).
The led panel can reach over 10,000 Lux with different temperature color from 2800k to 6500K as well as dimmable/colored RGB light available.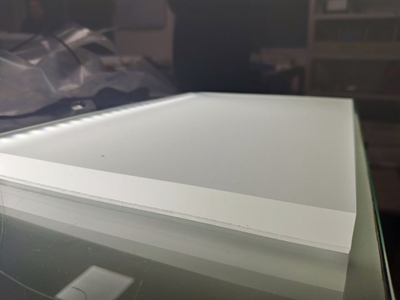 We pride ourselves on custom led panel to meet our customer's needs whether they need custom size, shape, Kelvin, RGB, dimmable or ultra-thin LED light panel. we custom led panel on a project-by-project basis.