Backlit Countertop and Waterfall Onyx
Countertops and waterfall design consist of slab or onyx stone base cabinets or an island. A waterfall countertop edge is stunningly beautiful. It can be the centerpiece of any modern or contemporary kitchen. And if we can install the illumination led panel behind of slab or onyx, it creates a more dramatic look when we turn light on.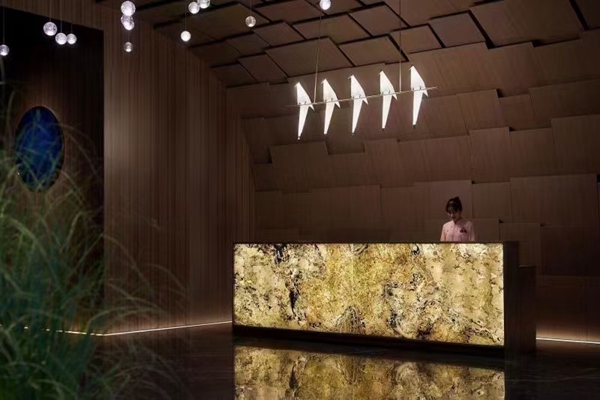 The backlighting panel and stone translucency are incredibly popular right now. They provide a very unique look and make for a beautiful space. We can custom size and shape led panel to match with sink or edge specific requirement. Custom LED Panel are available in a wide variety of color options (RGB, RGBW and Tunable white led panel) and configurations to meet the design needs of any lighting projects.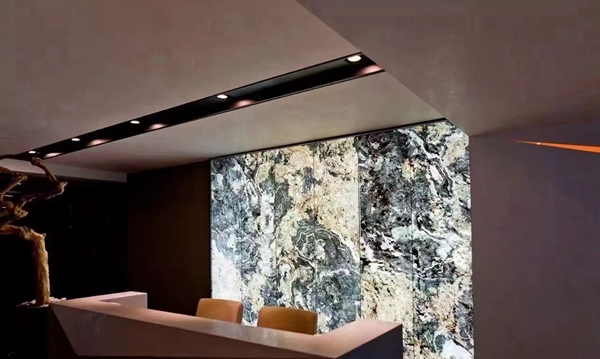 Apart from back lighting countertop and waterfall projects, LED panels can be used to backlit a wide range of artificial and natural materials such as stone, stained glass, resins, artwork, fabric, epoxy and more.