The LED panel wall backlight onyx slab emits uniform, non-shadow illumination, no hot spots and glare, and has a good decorative effect. It is a high-end lighting.
LED panel wall backlit onyx slab is to produce a variety of lighting performance, used in the foreground, Display booths, conference rooms, offices, shop windows, etc., to meet the various needs of customers for lighting. By using line-cutting and acrylic material, LED light panels become thinner, more aesthetically pleasing, and more economical, allowing light to be evenly directed onto the backlit onyx slab, highlighting texture and color, creating an elegant style. Whether it is a circle, an oval or a triangle, we can customize it for our customers.
Main product display
1.Wall decoration
In the corridors of office buildings, the lobby of shopping malls, and the reception halls of hotels, it has begun to adopt LED panel wall backlit onyx slab as a decoration material. On the one hand, the LED light panel transmits light, providing non-primary illumination for the sealed indoor environment. On the other hand, the backlit onyx slab attributes bring a quiet, wide feeling, reflecting the chic and elegant decoration.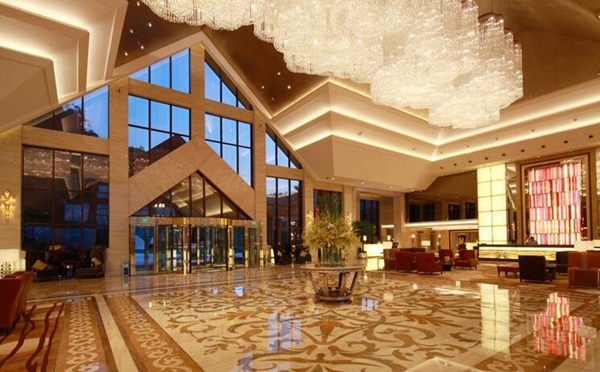 2.Counter
The counter is the place to receive the most people and the most exposed. The natural agate is turned into the backlit onyx slab, which can reflect the chic flavor and attract attention. At the same time, our agate backlights are well sealed, easy to clean and maintain, and are suitable for the service nature of the counter.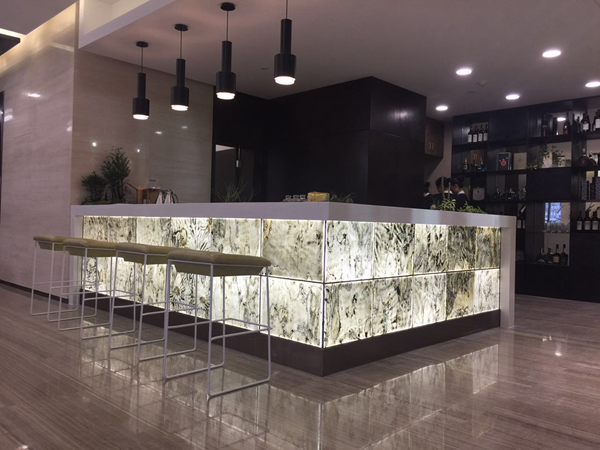 3. Decoration
When the LED light is hit on the agate back stone, the natural texture of the agate stone is highlighted, which is more ornamental.
The installation of our LED panel wall backlit onyx slab is super simple, and the customer can install it in a short time according to the user manual provided by the customer.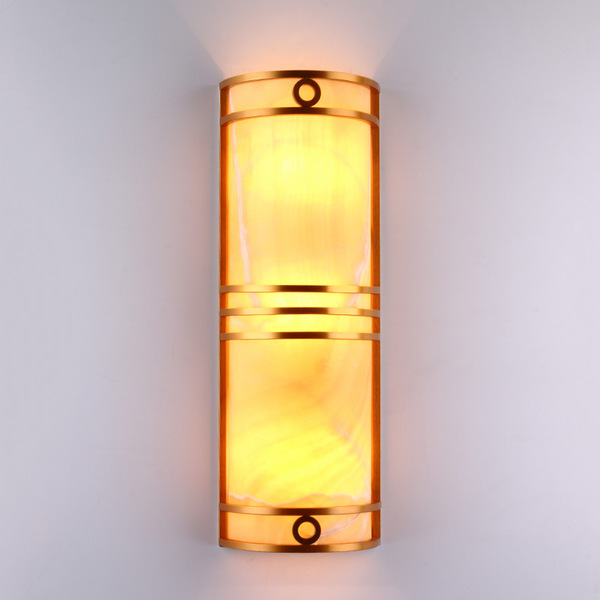 Welcome to consult.